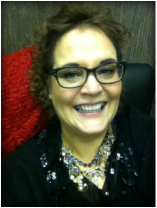 I received my Masters Degree in Counseling Psychology (MA) from Immaculata University which is located in the Philadelphia area. I am Licensed by the State of Pennsylvania as a Professional Counselor (LPC) and a member of the American Counseling Association.
Additionally, I am certified to administer and interpret the Myers Briggs Type Indicator. Please visit the following link to learn more about this amazing tool for Self (or team) Development:
http://www.myersbriggs.org/my-mbti-personality-type/mbti-basics/
For more than 15 years, I have worked in the Human Services and Counseling fields within Perry, Juniata and Dauphin Counties and have extensive experience in working with adolescents and women.
The individuals with whom I have worked range in ages from 3 years old to 64 years old. The following is an abbreviated list of treatment focuses addressed within my therapeutic relationships:
Autism
Anxiety
Career Changes
Depression
Divorce
Existential Crisis
Grief
Life Cycle Challenges
Parenting Stressors
Peer Pressure Challenges
Relationship Issues
School/College Adjustment
Spirituality
Stress Management
Transition Issues
Trauma
Women's Issues
My goal is to create a safe and supportive environment in which you are comfortable in working and exploring your current challenges and conflicts, your past traumas , as well as your strengths, desires, motivations and goals for changes in your life.
My therapeutic approach, although foundationally cognitive behavioral in nature, is eclectic. I pull from many different branches of counseling theories and psychotherapy philosophies in order to tailor our time spent together specifically to you and your needs.
In addition to Counseling, I spent many years working as a professional Corporate Training Consultant, within the Medical Field, as well as being a self-employed Independent Consultant; in this capacity, I developed and presented professional workshops and trainings across the United States.
My Undergraduate Degree is in Middle School and High School Education, teaching English and Literature. It is my ultimate goal to continue to marry my passion for teaching with my passion for counseling and psychology by offering afternoon workshops throughout the year, as well.
Individual Clinical Supervision is offered to LPC interns in Pennsylvania. I have Medical Management background prior to entering the Human Services Field and BHRS TSS clinical supervision experience since that time.